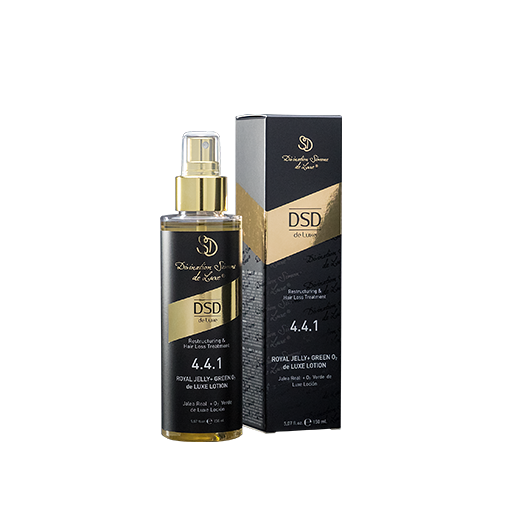 38.70 €
Add to cart
4.4.1 ROYAL JELLY + GREEN O2 DE LUXE LOTION
Hair lotion with royal jelly, keratin and active derivatives of soy plants that help to prevent hair loss. Royal jelly, rich in vitamins (E, A, B1, B2, B3, B6), carbohydrates, trace elements, minerals, amino acids and proteins help to nourish the hair bulb. Soy plant active derivatives, the source of peptides, amino acids and minerals, ensure direct input of nutrients to the cells that stimulate oxygen consumption and reactivate the cellular metabolism, thus reinforcing hair directly from the bulb, improving its strength and offering a healthier look in stressed and lifeless hair.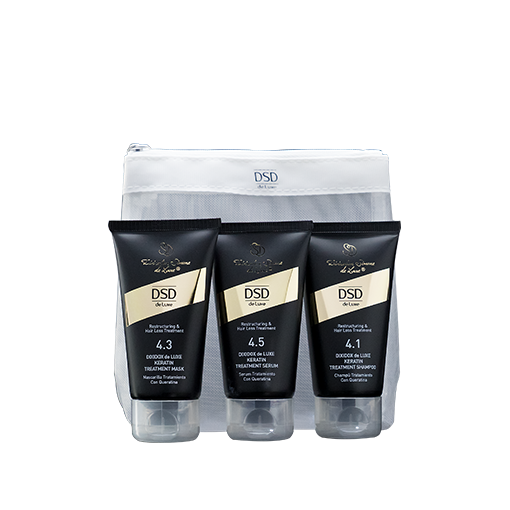 21.99 €
Add to cart
Travel set kit (4.1, 4.3, 4.5)
DSD de Luxe Keratin series Travel set (shampoo, hair mask and hair serum) helps to improve damaged hair structure and improves hair growth. This is a perfect way how to try out our excellent products and make sure about the effect it provides. Perfect for taking care of your hair even when you travel.